Recipe
Peach Apple Butter
Peach Apple Butter
Serves: 4-6
Made with Elegant, Summer and Rich Lady peaches, Peach Reál flawlessly balances sweetness and smoothness to create the ultimate culinary ingredient. Chefs celebrate its convenience and pure flavors that bring freshness and quality to any dish.
Put a spin on your typical salad with bright and bold Reàl syrups. Get creative with swapping different syrups for even more flavorful fun.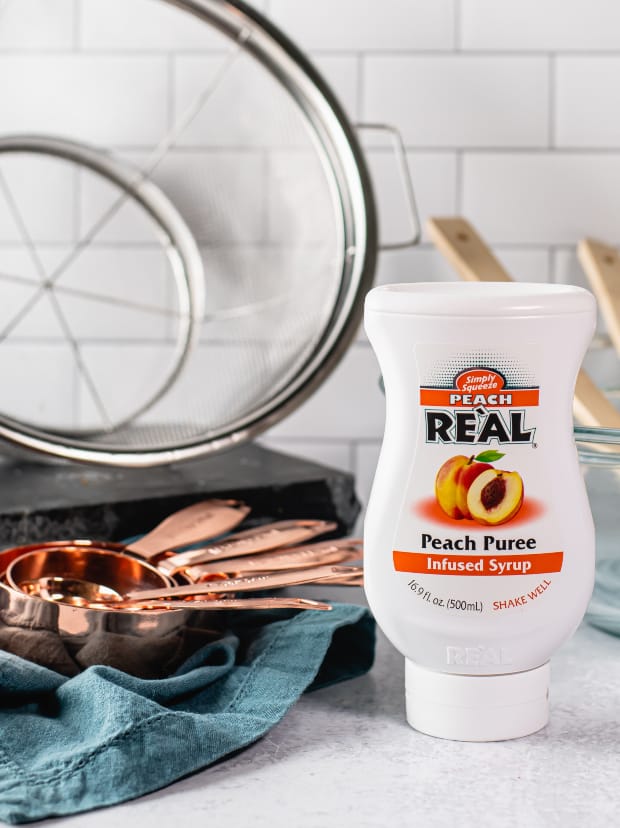 Ingredients
3 cup Peach Reàl
4 Granny Smith apples, peeled and cored 
4 Honeycrisp apples, peeled and cored 
3/4 cup apple cider vinegar
1/2 teaspoon salt
1/2 cup water
1 teaspoon vanilla extract
1 Tablespoon fresh lemon juice
1 Tablespoon apple pie spice or pumpkin pie spice
Directions
Combine all ingredients except Reàl and spices in a saucepot. Simmer for 20 minutes.
Add to blender; purée until smooth. 
Add back to pot with Peach Reàl and spices, and simmer for another 15 minutes, until thickened.
Store in the refrigerator in an airtight container, or can in Mason jars.
Try this recipe with other Reàl products:
Crisp Apple Reàl
Guava Reàl
Pumpkin Reàl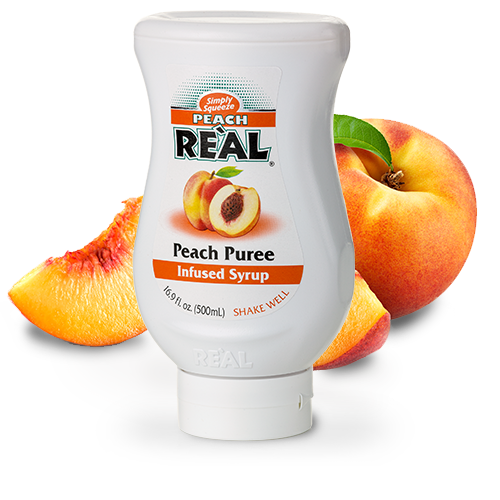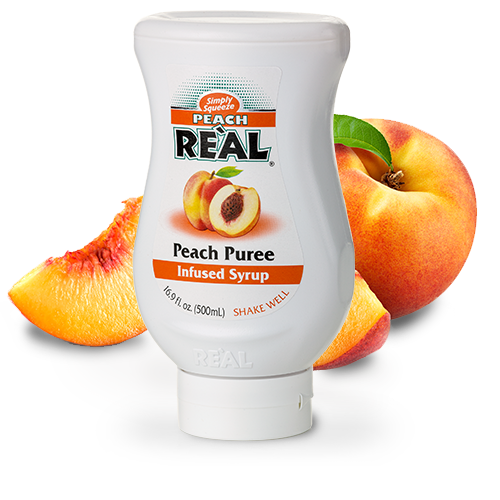 Featured Product
Peach Reàl
Biting into a ripe peach on a summer day is an unbeatable experience. Now, you can experience that summery peach flavor any time with Peach Reál, made with Elegant, Summer and Rich Lady peaches. This flavor shines as a salad dressing or sweet addition to bright, fruity desserts.