Recipe
Ultimate Blueberry Swirl Pancakes
Ultimate Blueberry Swirl Pancakes
Serves: 4-6
Chefs and home cooks enjoy Blueberry Reál as a high-quality and convenient culinary ingredient. Pure cane sugar combines with a rich blend of premium blueberries for an infused syrup that's sweet, tart, and easy to use.
Enjoy a burst of flavor at the beginning of the day… or end of the night. These ingredients are high quality and fresh any time of day.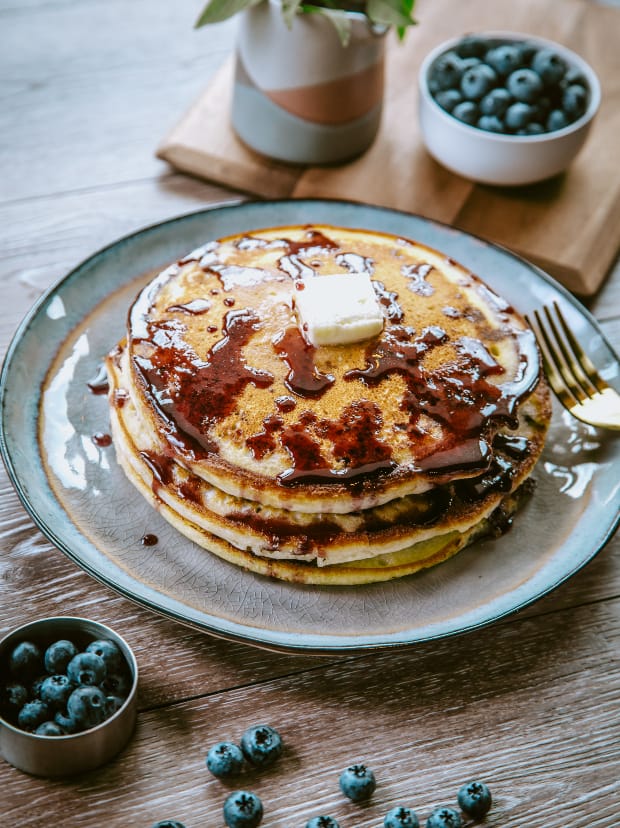 Ingredients
1 tablespoon Blueberry Reàl
1 1/2 cups all-purpose flour
3 1/2 teaspoons baking powder
1 teaspoon salt
1 cup milk
1 egg
3 tablespoons butter, melted 
Fresh blueberries
Directions
Mix dry ingredients together in a bowl; add the wet ingredients slowly, mixing until smooth. Keep at room temperature for 5 minutes.
Heat a 12-inch nonstick skillet on medium heat.  Pour ½ cup batter onto the pan; sprinkle with 7–9 fresh blueberries, and swirl about 1Tablespoon Blueberry Reàl into pancake.
Cook for 1–2 minutes until golden brown. Flip and continue cooking 1–2 minutes more.
Repeat for each pancake.
Try this recipe with other Reàl products:
Crisp Apple Reàl
Blackberry Reàl
Strawberry Reàl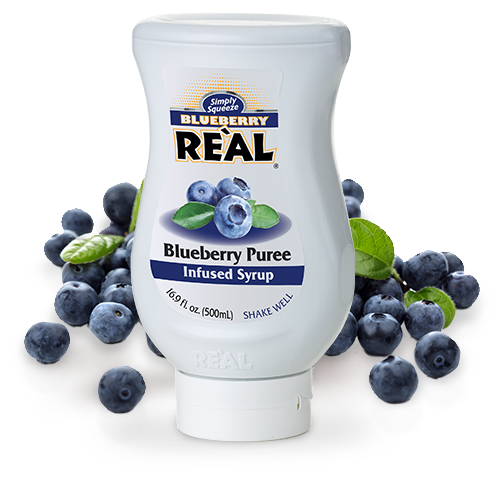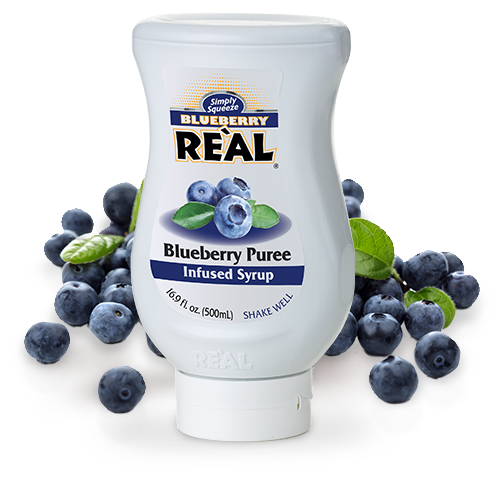 Featured Product
Blueberry Reàl
Blueberry Reál is made from an exquisite blend of premium Bluebelle, Goldtraube, and Liberty Blueberries. In addition to desserts and breakfasts, the blueberry flavor shines as an addition to dressings and sauces.