Peach Crepes
Serves: 4-6
Made with Elegant, Summer and Rich Lady peaches, Peach Reál flawlessly balances sweetness and smoothness to create the ultimate culinary ingredient. Chefs celebrate its convenience and pure flavors that bring freshness and quality to any dish.
Top a simple sundae, or do something more decadent. Add Reàl to any cake batter, pie, bread pudding and more.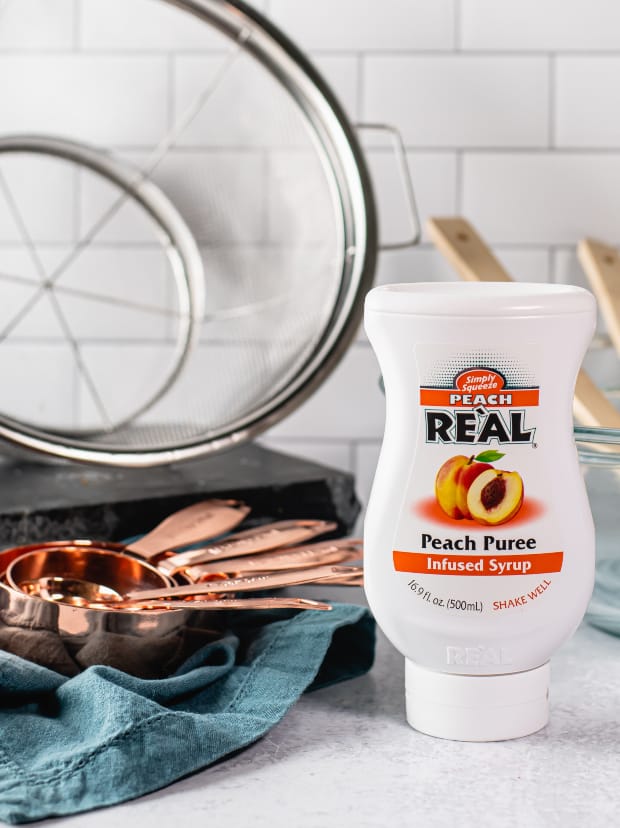 Ingredients
2 cup Peach Reàl
1 cup sliced peaches
2 cups Peach Reàl
1 cup all-purpose flour
¼ teaspoon salt
2 large eggs eggs
½ cup milk
½ cup water
2 tablespoons butter, melted
Neutral oil, for pan
Directions
For the filling, combine the peaches and Peach Reàl and set aside.
For the crêpes, combine the flour and salt in a bowl. Stir in the eggs, milk, water, and melted butter, whisking until smooth.
Heat a lightly oiled griddle or frying pan over medium heat. Pour ¼ cup of the batter onto the griddle, tilting the pan in a circular motion so that the batter coats the surface evenly. Cook for 2 minutes, then flip and cook for another 2 minutes. Repeat with the remaining batter. Fill each crêpe with 2–3 tablespoons of peach filling, folding the crêpe over the filling.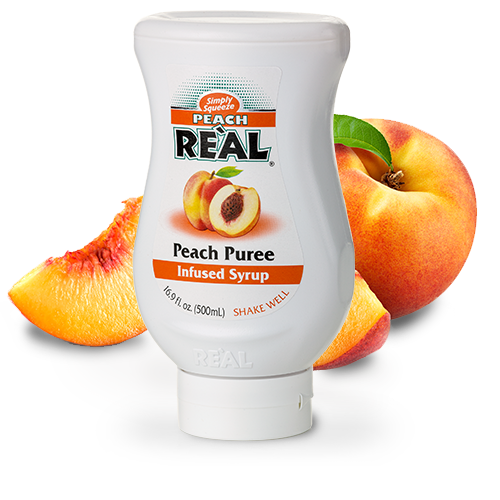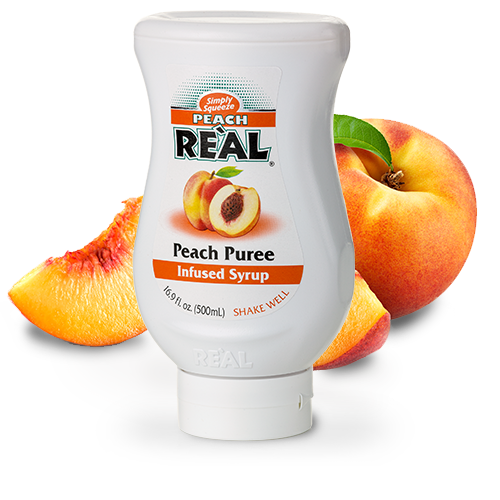 Featured Product
Peach Reàl
Biting into a ripe peach on a summer day is an unbeatable experience. Now, you can experience that summery peach flavor any time with Peach Reál, made with Elegant, Summer and Rich Lady peaches. This flavor shines as a salad dressing or sweet addition to bright, fruity desserts.