Recipe
Jerk Chicken Wings with Guava Scotch Bonnet Sauce
Jerk Chicken Wings with Guava Scotch Bonnet Sauce
Serves: 4-6
This is the main event, and Reàl can play a supporting role or be the star of several savory creations.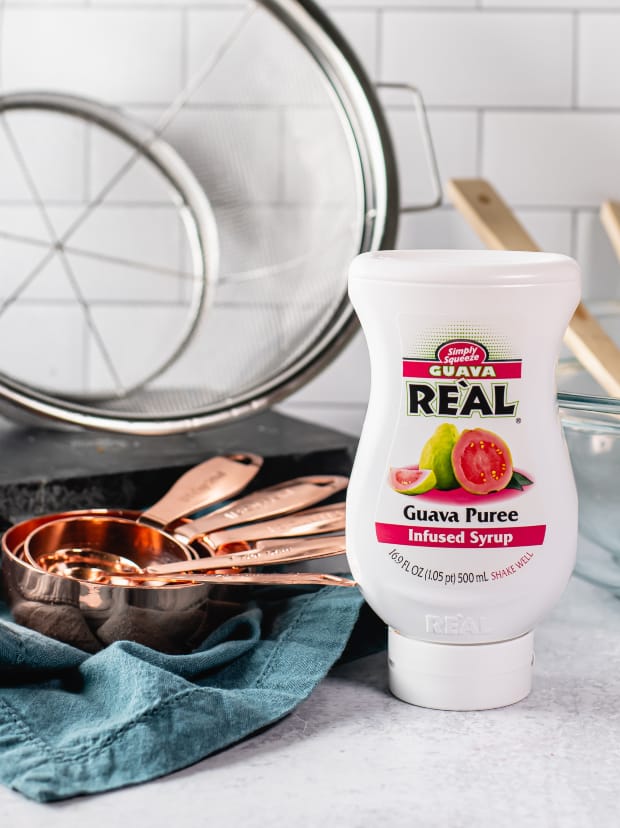 Ingredients
1 container Guava Reàl
1 Scotch bonnet pepper, veins and seeds removed, finely chopped
1 teaspoon salt
Juice of 1 lime
1 teaspoon Dijon mustard
1 Tablespoon apple cider vinegar
4 oz vegetable oil
3-5 chicken wings per person
1/2 cup jerk seasoning
Chopped scallions, for serving
Chopped cilantro, for serving
Directions
Combine Guava Reàl, Scotch bonnet pepper, salt, lime juice, mustard, and vinegar. Store in refrigerator if not using right away.
Heat the oil in a deep pot to 350ºF. Fry wings for 10 minutes, until crispy and cooked through.
Toss with jerk seasoning, then drizzle with Guava Reàl sauce.
Garnish with scallions and cilantro. Serve more sauce on the side for dipping.