Recipe
Grilled Peach & Prosciutto Salad
Grilled Peach & Prosciutto Salad
Serves: 4-6
Made with Elegant, Summer and Rich Lady peaches, Peach Reál flawlessly balances sweetness and smoothness to create the ultimate culinary ingredient. Chefs celebrate its convenience and pure flavors that bring freshness and quality to any dish.
Put a spin on your typical salad with bright and bold Reàl syrups. Get creative with swapping different syrups for even more flavorful fun.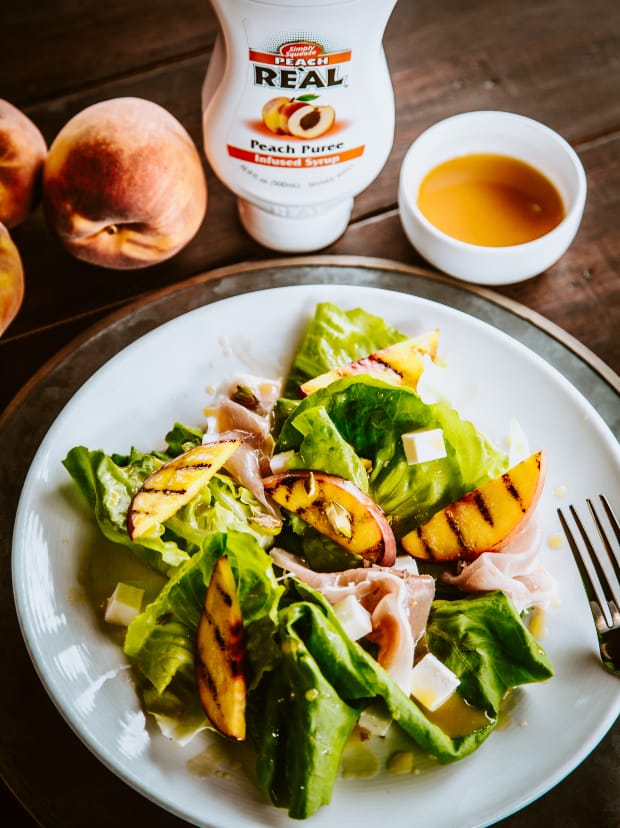 Ingredients
1 container Peach Reàl

For dressing:
[PRODUCT 1]
1/2 cup Dijon mustard
1 Tablespoon freshly ground pepper
1 Tablespoon salt
Grated zest of 1 lemon
Juice of 1 lemon
1/4 cup canola oil

For salad:
TK (8-oz)balls fresh mozzarella, sliced into ¼-inch slices
2 oz pistachios, chopped
2 oz prosciutto, sliced
4 oz mixed greens
Directions
Whisk all dressing ingredients together except oil. Add oil slowly, whisking constantly. Refrigerate until ready to serve.
Assemble salad ingredients on individual plates, and add ¼ cup dressing over the top of each.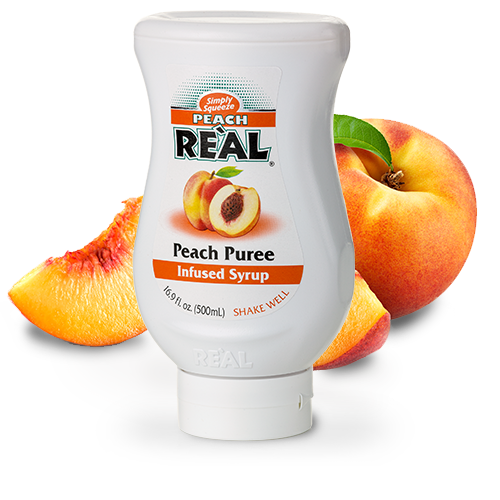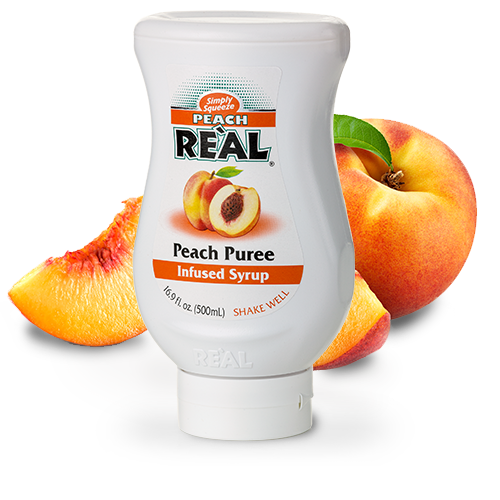 Featured Product
Peach Reàl
Biting into a ripe peach on a summer day is an unbeatable experience. Now, you can experience that summery peach flavor any time with Peach Reál, made with Elegant, Summer and Rich Lady peaches. This flavor shines as a salad dressing or sweet addition to bright, fruity desserts.