Recipe
Grilled Blueberry-Glazed Quail
Grilled Blueberry-Glazed Quail
Serves: 4-6
Chefs and home cooks enjoy Blueberry Reál as a high-quality and convenient culinary ingredient. Pure cane sugar combines with a rich blend of premium blueberries for an infused syrup that's sweet, tart, and easy to use.
This is the main event, and Reàl can play a supporting role or be the star of several savory creations.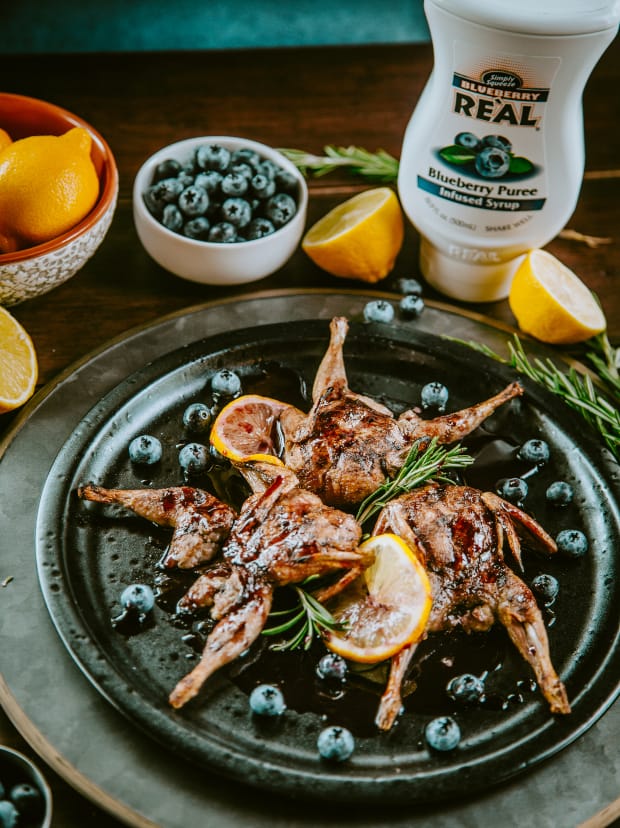 Ingredients
1 oz (30 ml) Blueberry Reàl
1 oz (30 ml) Blueberry Reàl
8 ea semi boneless quail

For marinade:
1 Tablespoon chipotle
Juice of 1 lemon
1 Tablespoon olive oil
1 Tablespoon Blueberry Reàl
1 teaspoon salt
1 teaspoon freshly ground pepper
2 sprigs rosemary


For blueberry glaze:
1 Tablespoon Blueberry Reàl
1 pint fresh blueberries
2 shallots, sliced
½ cup apple cider vinegar 
Juice of 1 lemon
Grated zest of 1 lemon
1 teaspoon salt
1 teaspoon freshly ground pepper
Directions
Combine the marinade ingredients in a large bowl or container. Add quail, cover, and place in the refrigerator to marinate quail overnight.
For the glaze, simmer all ingredients together for 5 minutes. Strain and keep warm.
Remove quail from the marinade and brush each with blueberry glaze.
 Cook on wood or charcoal grill for about 3 minutes on each side, until cooked through. Brush with more blueberry glaze while cooking.
Serve over basmati rice with green onions and almonds, or over salad greens with more glaze, toasted almonds, and red onions.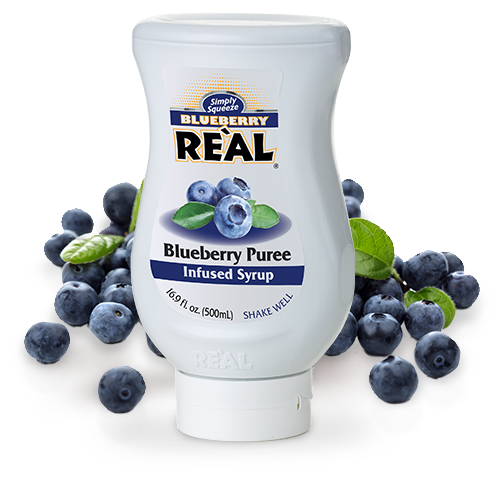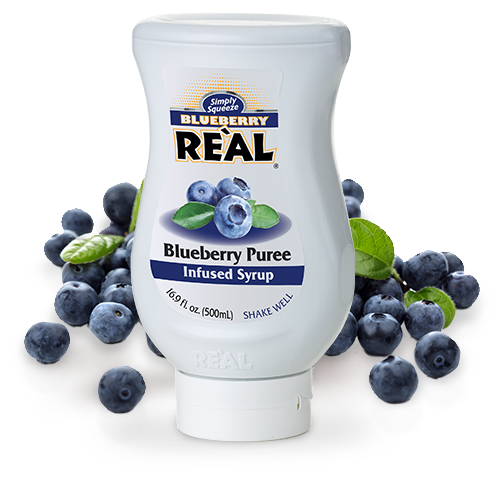 Featured Product
Blueberry Reàl
Blueberry Reál is made from an exquisite blend of premium Bluebelle, Goldtraube, and Liberty Blueberries. In addition to desserts and breakfasts, the blueberry flavor shines as an addition to dressings and sauces.