Recipe
Coconut Chocolate Chip Sorbet
Coconut Chocolate Chip Sorbet
Serves: 4-6
Top chefs love Coco Reál's unparalleled quality and convenience. Our silky smooth cream of coconut combines pure cane sugar, coconut meat, and coconut milk for a rich and easy-to-use culinary ingredient.
Top a simple sundae, or do something more decadent. Add Reàl to any cake batter, pie, bread pudding and more.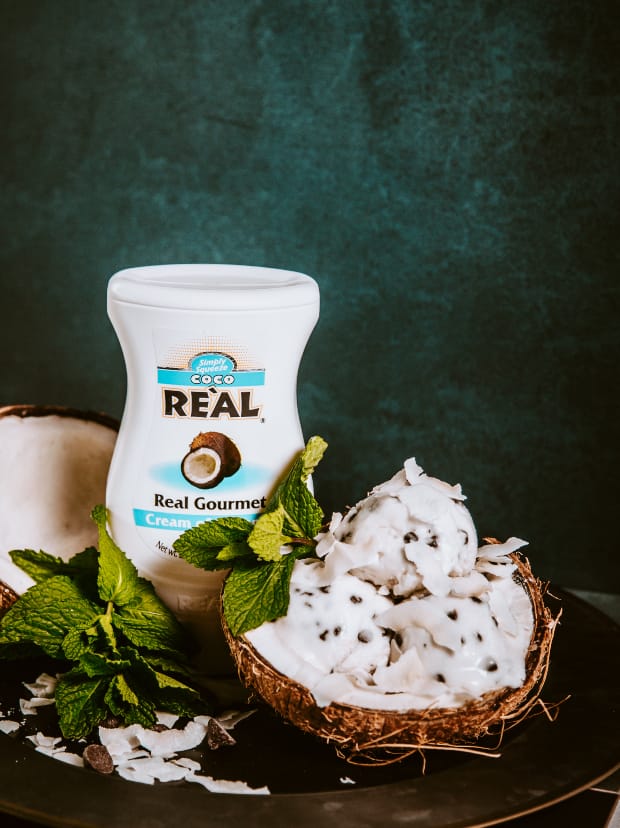 Ingredients
1 container Coco Reàl
1 (13.5-oz) can coconut milk
1 cup shredded coconut
1/2 cup mini chocolate chip morsels
Directions
Purée  Coco Reàl, coconut milk, and shredded coconut in a blender.
Pour into an ice cream maker and add chocolate chips. Freeze in ice cream maker following manufacturer's directions.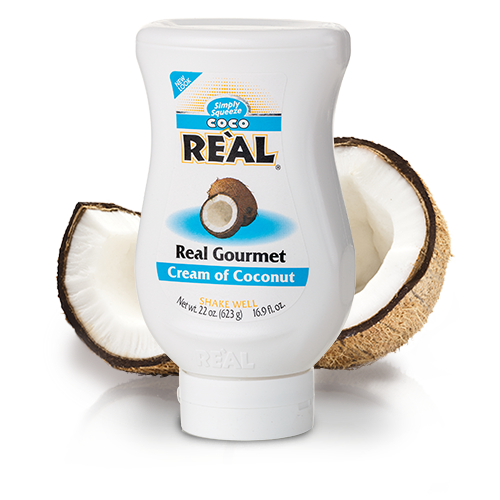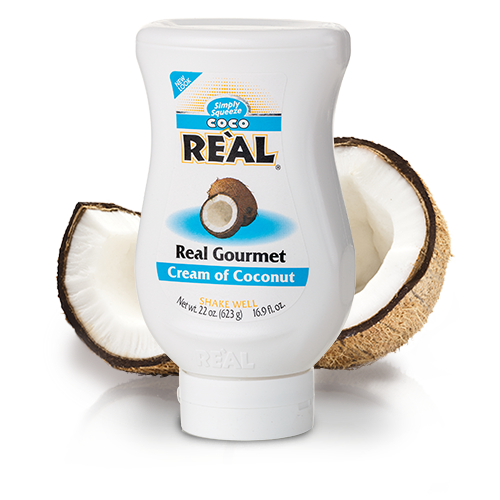 Featured Product
Coco Reàl
The convenient squeeze bottle makes our mouth-watering Coco Reál easy to use in multiple culinary applications, including sauces, desserts and marinades. Our cream of coconut product features cane sugar, coconut meat and coconut milk for a rich, versatile flavor profile that shines in both sweet and savory dishes.